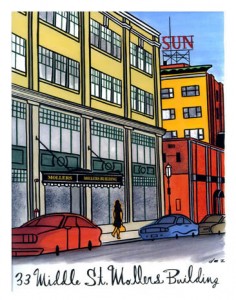 Email gary.destramp@comcast.net or call
978-649-4609 for more information or to place an order or commission an illustration.
Prints — Framed 8" x 10" prints of public buildings and spaces are $50.00.
Works may be viewed at my gallery space at Western Avenue Studios, 5th floor #28.
Original commissioned works — Custom pricing at time of commissioning.
Contact me to arrange an appointment to discuss your needs.